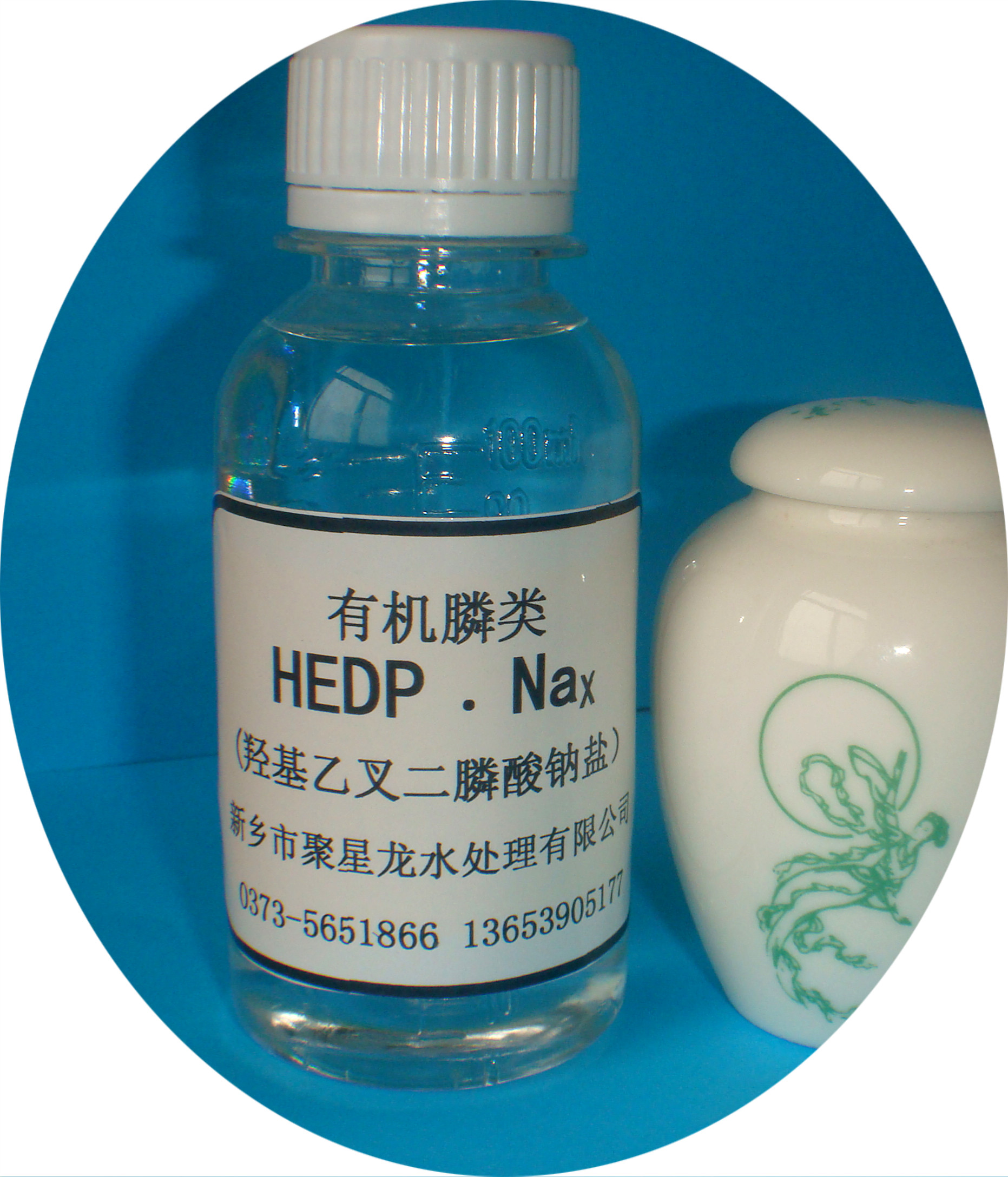 Hydroxyethylidene diphosphonic acid tetrasodium salt hedp.na4
Category:50 series organic phosphorus
Details
Alias: tetrasodium hydroxyethylidene diphosphonateMolecular formula: c2h4o7p2na4 relative molecular weight: 2941、 Performance and ApplicationHEDP · Na4 is the sodium salt of HEDP a...
Alias: tetrasodium hydroxyethylidene diphosphonate
Molecular formula: c2h4o7p2na4 relative molecular weight: 294
1、 Performance and Application
HEDP · Na4 is the sodium salt of HEDP and an excellent inhibitor of calcium carbonate scale. HEDP · Na4 is mainly used for metal corrosion inhibition of low-pressure boiler water treatment, circulating water treatment, industrial and municipal clean water and ice pool sterilization. This product is an organic phosphonate scale and corrosion inhibitor. It can form a stable complex with iron, copper, zinc and other metal ions and dissolve the oxides on the metal surface. It still has good corrosion and scale inhibition at 250 ℃. It is widely used in scale and corrosion inhibition of industrial circulating cooling water, low-pressure boiler, oilfield water injection and oil pipeline such as electric power, chemical industry, gold treatment and chemical fertilizer. HEDP · Na4 can be used as metal and non-metal cleaning agent, peroxide stabilizer and color fixing agent in printing and dyeing industry in light textile industry.
2、 Technical indicators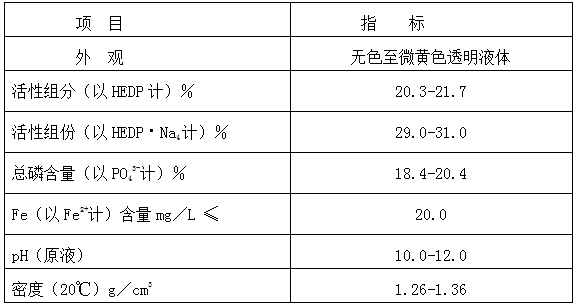 3、 Packaging and storage
HEDP ・ Na4 is packed in plastic drums of 25kg or 250kg. Store in a cool place indoors for 10 months.
4、 Safety protection
HEDP ・ Na4 is alkaline. Pay attention to labor protection during operation, avoid contact with skin and eyes, and rinse with plenty of water after contact.